Heliopause Productions is proud to present: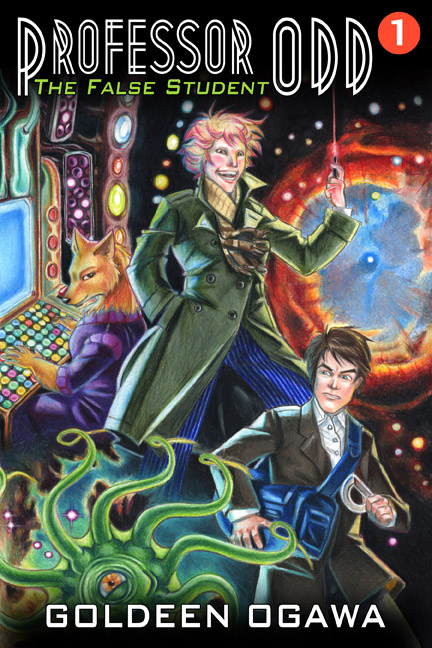 Professor Odd #1: The False Student
FICTION>Science Fiction>Action/Adventure
Author suggests suitability for readers ages 10 and up
Compare with Doctor Who, Star Trek, Bill Nye the Science Guy
eBook available from: Amazon Kindle, NOOK, Kobo, iTunes
Paperback avilable from: Amazon (US and Europe) and direct via Create Space
Description:
University student Alister Bane is a neat, tidy, ordinary person living a neat, tidy, ordinary life. But all this changes when the flamboyant, other-worldly, and extraordinary Professor Odd waltzes into class and turns his world inside out. Suddenly Alister is thrown into the middle of a cat-and-mouse game between the Professor and alien tentacle monster, while a shadowy group of scientists tries to capture them all.

Can Alister convince them that he is only a hapless bystander? Can life ever return to normal?

One thing is for certain: things are going to get a little bit odd.

"Professor Odd: The False Student" was first published in 2011 by Goldeen Ogawa. Now Heliopause Productions is proud to re-release it with a redesigned cover but the same great interior. It is the first in a series of short sci-fi novellas chronicling the adventures of Professor Odd.
Available internationally from: Amazon Kindle, NOOK, Kobo, iTunes
Available in print from: Amazon (US and Europe) and direct via Create Space
More Professor Odd…