Heliopause Productions is proud to present: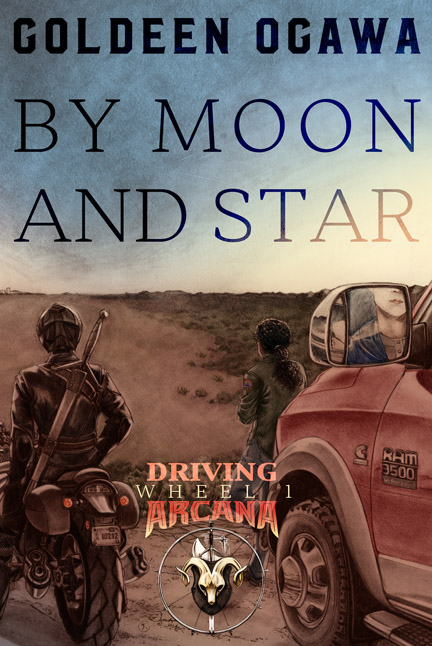 BY MOON AND STAR: Driving Arcana, Wheel 1
FICTION>Fantasy>Contempory
FICTION>Fantasy>Dark Fantasy
Author suggests suitability for readers ages 12 and up
Compare with American Gods and Supernatural
eBook available from:  Amazon Kindle, Kobo, iTunes and coming soon to NOOK
Paperback coming soon from: Amazon, and Barnes and Noble
Description:
Welcome to a world where the natural and the supernatural mingle—sometimes with devastating results. Selene Shields and Clara Nordstern know this world, have seen everything from werewolves to witches, ghosts, ghouls, and even an angel. But they've never seen anything quite like Jill Hamilton, a grad student from UC Santa Cruz, whose reaction to losing her boyfriend in a rabid chimera attack is to go out and study the very things normal humans are supposed to ignore.

So begins the saga of Driving Arcana: three women in a big truck, chasing unicorns, interviewing vampires, and hunting monsters—to fight evil, protect humanity, but mostly, for science.

BY MOON AND STAR contains all the stories from Rotations One, Two and Three, plus a tie-in short story that further illuminates the subversively magical world of Driving Arcana.
Available internationally from: Amazon Kindle, Kobo, iTunes and coming soon to NOOK
Coming soon in print from: Amazon and Barnes and Noble.
More Driving Arcana…